Staff
Our dedicated staff is here to provide support, compassion, and information to help you through your journey of grief and the celebration of your loved one's life.
Life Celebration Pet Crematory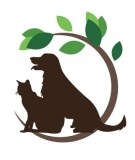 Charles (Timothy) Thompson, Jr.
Owner/ Pet Loss Specialist
timothy@lifecelebrationpetcrematory.com
My name is Charles (Timothy) Thompson Jr., Owner and Operator of Life Celebration Pet Crematory LLC. I am a Charlotte native and have over 17 years of knowledge and experience in the Funeral Industry. Currently I'm a member of the International Cemetery Cremation and Funeral Association (ICCFA) and Pet Loss Professionals Alliance (PLPA) these great organizations have equipped me with many trainings and workshops on a variety of key issues in management and operations in the funeral industry and Pet Cremation Operations.
I had over 9 years of service in the Charlotte-Mecklenburg Community as a former Police Officer with the Charlotte-Mecklenburg Police Department. My last assignment was the canine unit as an explosive detection canine handler. My K9 partner Ben inspired me to pursue my passion. As a husband and new father, I have decided to step out and combined my two passions together and continue to serve the community in a different way. My love for animals and my love for helping others. I want to offer the best services at an affordable price.
"Be alert to give service. What counts most in life is what we do for others."
- Anonymous